Sketchfab is a great resource for anyone looking to find free 3D models. With a wide variety of 3d models to choose from, Sketch fab is a great place to start when looking to create 3D visuals.
With an easy-to-use search tool, it is simple to find the exact 3D model that you are looking for. Once you have found the model you want, you can download it for free and use it in your projects. With Sketchfab, you can easily find the 3D model you need to create the visuals you want.
How to download sketchfab models free
Downloading Sketchfab 3d models for free is a simple process that only requires a few steps.
Firstly, navigate to the Sketchfab website and search for the desired model.
Once the model has been found, click the green 'Download' button that appears beneath the model.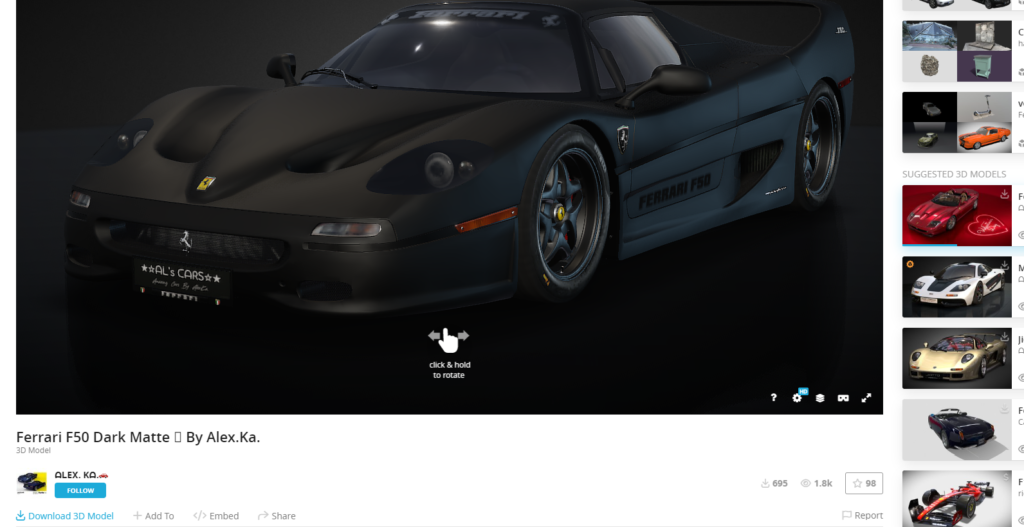 Depending on the 3d model, this will either take you to a page with a free download option, or you will need to create an account and pay for the 3d model. If you are able to get the model for free, simply click the download button and the model will be saved to your device.
Some Sketchfab models may require a few more steps before the download can be completed, but overall the process is fairly simple and can be completed within a few minutes.
How to Rip Sketchfab Models
Ripping Sketchfab models is a relatively simple process. To begin, you will need to download a program that supports Sketchfab files, such as Blender or 3DS Max. Once you have the program installed, you can open the Sketchfab model you wish to rip.
Next, you will need to export the model as a .obj, .fbx, or .dae file format. This will enable you to save it on your computer and then use it in any 3D modeling program of your choice.
Finally, you can use the exported file to create 3D objects, animations, and more. With the right software, you can easily rip Sketchfab models for any project.
Can I use Sketchfab for free?
Yes, you can use Sketchfab for free! In fact, Sketchfab Store models are royalty-free, so you have full flexibility to use them without attribution and in any eligible project, worldwide and in perpetuity.
Whether you need a 3D model for a game, a product visualization, or AR/VR experience, Sketchfab is a great resource to find the perfect 3D model.
Sketchfab Addon For Blender 3.6
We're thrilled to share that Sketchfab and the Blender plugin now support the most recent version of Blender, 3.6. Sketchfab Blender addon makes it incredibly easy to access and use over 740,000 free Sketchfab models as well as any of your purchased Sketchfab Store assets in Blender.
With the plugin, you can also quickly and easily export your Blender scenes to Sketchfab. With this update, Blender users have an even easier way to access, share, and export their 3D content.