Best seller
Blenderkit Addon For Blender 2023
Blenderkit Addon For Blender 3.5 :
Blenderkit addon for Blender 3.5 is an amazing tool for creating 3D models, textures, and materials. It allows you to access a library of high-quality 3d assets from an online 3d marketplace, directly from within your Blender workspace.
With Blenderkit addon, you can quickly search for and download 3d models, textures, and materials, HDRS, and use them in your projects.
Blender kit addon also includes a range of powerful features such as asset tagging, asset rating, and asset filtering, making it easier to find the perfect 3d asset for your project.
How to Install Blenderkit Addon :
Installing the Blenderkit Addon is a simple process :
Firstly, in the Blender Preferences, click the Add-ons tab, and then, in the search box, type "Blenderkit". This will bring up the Blenderkit Addon and you can click the checkbox to enable it.
Once enabled, the Blenderkit Addon will be available in the 3D viewport.
To use the Addon, click the "Blenderkit" button in the 3D viewport and follow the instructions.
Blenderkit Addon is an incredibly useful tool for quickly finding and importing 3D models, textures, and materials into your Blender projects.
Blenderkit Addon 13,629 free models, materials, HDRs & more :
Blenderkit Addon provides an incredible library of 13,629 free models, materials, HDRs, and more. This addon is a great resource for anyone wanting to add a high-quality touch to their projects.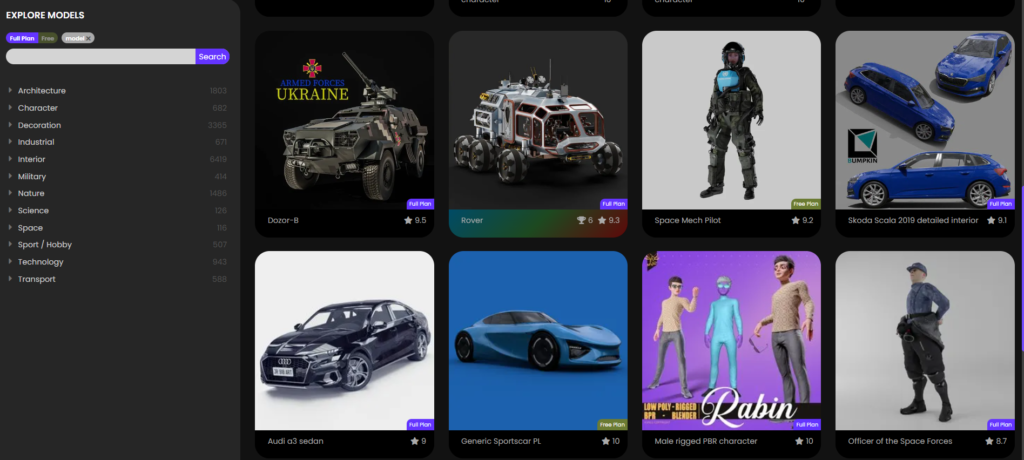 With 3d models and materials in various styles and categories, the Blenderkit Addon is sure to have something for everyone.
The addon also offers a wide range of HDRs, allowing users to create realistic lighting in their 3D scenes. With its massive library of free 3d assets, the Blenderkit Addon is an invaluable asset for any 3D artist.
Blenderkit Addon free materials :
Blenderkit Addon is a great resource for any Blender artist. With hundreds of free materials to choose from, you can quickly and easily find the perfect material for your 3D project.
The materials are all of high quality and range from naturalistic textures and patterns to abstract and unique designs.
With a wide variety of categories to choose from, there is something for everyone. Whether you are working on an interior 3d design project or a 3d scifi models, the free materials from Blenderkit Addon will surely help you out.